Sun & Surf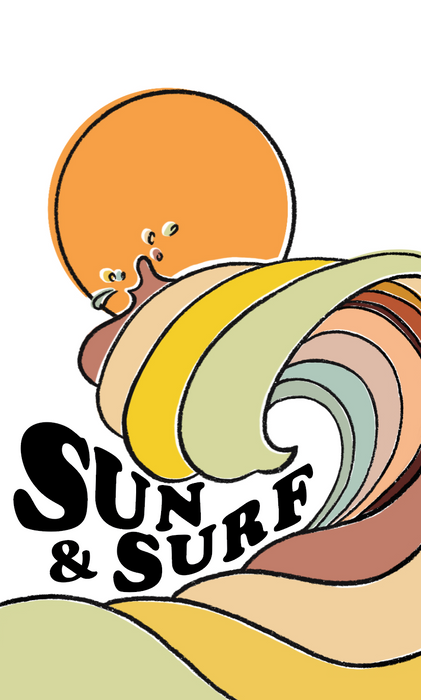 12oz / 340g
Light Roast.
Smooth, Fruity, Bright
-
A light-roasted blend that is refreshingly citrusy, smooth, but not sour at all. Reminds me so much of the summertime surf sessions on the California coast.
-
Blend of
Cerrado, Colombia Huila 
Certification
USDA organic coffee beans
-
100% Biodegradable package. With 100% Compostable tree-free labels are now made of sugar cane.

Label illustration
By Sabrina/Shan. 
Inspired by the scenic California Coastal Highway.